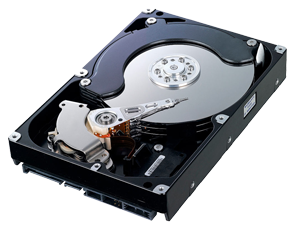 How valuable is your data? In our experience, data backup is too often overlooked by users until they have an experience with data loss. We can help you back up your data safely and easily, as well as show you how to automate the process.
Hardware Failure
Losing your valuable documents, photos, or business data can be a disaster. While computer storage devices such as hard disk drives, flash memory, and USB drives are reliable, they are not infallible and can still encounter problems resulting in partial or even total loss of data.
Data Recovery
Have you or your organization encountered data loss? Call in the experts. We can assist in attempting to recover lost data which can occur from hardware failure or deleted files. Our experienced technicians provide on-site and in-shop recovery solutions for individuals and companies requiring urgent response.
Deleted Files
Have you accidentally deleted files? Don't do anything! Switch off your computer immediately to avoid overwriting those files and losing them forever. Contact us because our technicians, with their extensive experience in data recovery, give you the best chance of retrieving your files.
Fortunately, at H Built we have the skills and resources to recover your valuable data. Contact us immediately if you are encountering problems with your computer and are concerned about possible data loss.
Services:
Virus, Spyware & Malware Removal | Data Recovery | Software Installation | Hardware Installation | Hardware Configuration | System Tune-ups | Wired & Wireless Networking | Password Recovery | Technical Support