Using a computer has become and integral part of everyday life. From online banking, paying bills, doing research, and shopping the personal computer has become a necessity for most people. Many businesses rely on computers to create invoices and receipts, take payments and pay employees. Having a slow or broken computer can affect everything. Fortunately, you typically do not need to buy a new computer. Most computer repairs can be performed quickly and for less than the cost of a replacement computer. We understand the importance of computers in everyday life and business and our trained technicians can quickly provide a cost estimate for repair and most repairs can be completed within 24 hours. With our convenient hours, we are here to meet your needs with no appointment needed.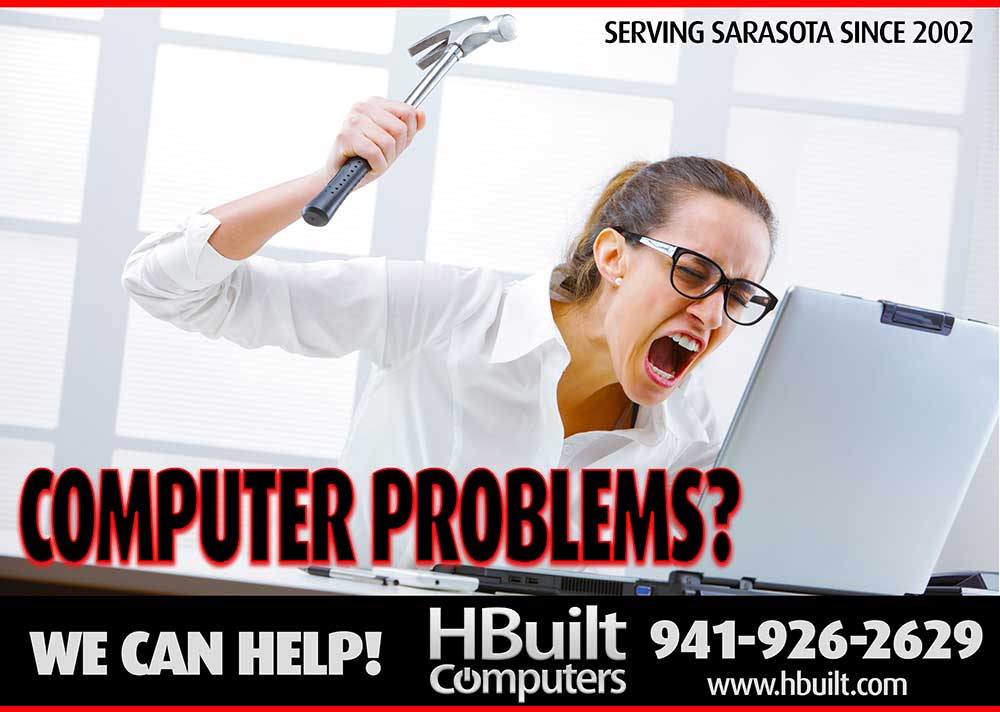 Virus, Spyware & Malware Removal | Data Recovery | Software Installation | Hardware Installation | Hardware Configuration | System Tune-ups | Wired & Wireless Networking | Password Recovery | Technical Support
At H Built, customer satisfaction is our number one priority, and it's why 60% of our new business is from referrals from our happy customers. Our rates are some of the best in town. Call today for a free estimate!